Providing peace of mind and protecting your family's home since 1996.
The Home Spec Difference.
To provide you with the most complete and comprehensive home inspection with an experienced and knowledgeable inspector.

Our Goal is to be available and prompt to accommodate your schedule and timeline.

Our Priority is to provide you with the very best customer care through personal communication with a human touch. To help equip you with knowledge about your future home in a timely, friendly fashion.
Trust the Experts at Home Spec
Over  20 years inspecting in the Knoxville area.
Tom Barton
CPI, INTERNACHI® CERTIFIED
Jonathan Wiesehuegel
CPI, INTERNACHI® CERTIFIED ​
Daniel Barton
CPI, INTERNACHI® CERTIFIED
Tiffany Barton
Administration Specialist
All your home inspection needs and more. Serving Knoxville, Farragut, Oak Ridge, Anderson County, Sevier County, Morristown, Jefferson City, Seymour, Loudon county & all surrounding areas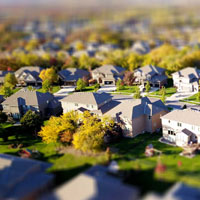 Home Spec will inspect all operations of the home, including HVAC, Roof, Plumbing, Electrical, Foundation, Crawl Space, Attic, Windows, and doors. We will need no stone left un-turned, so that you have a full picture of what you are purchasing with your greatest investment.
After your home is built, we will inspect it to confirm that the work was done properly and according to your specifications and contract, and we will help you devise a punch list for your contractor of any missing or deficient items before you issue final payment.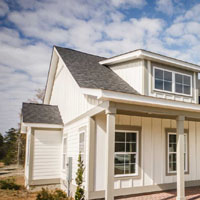 SELLER'S PRE-LISTING INSPECTION
Some homeowners want to make repairs to their house before they put it on the market.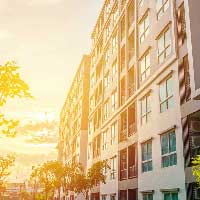 A multi-family or commercial building purchase is a BIG investment. A building inspection is an absolute necessity to protect your investment. A comprehensive inspection identifies defects or issues that could be expensive to fix down the road.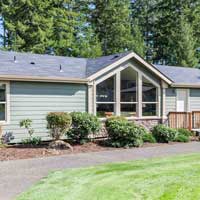 MANUFACTURED HOME INSPECTION
We will inspect your mobile or manufactured home for defects that are specific to those types of structures, including fire safety issues, and the plumbing, heating and electrical systems, as well as the home's body, frame and foundation requirements. We will also check for affixed seals that certify that the home was built in compliance with U.S. federal housing codes.
BUILDER'S WARRANTY INSPECTION
Most builders offer a one-year warranty on the materials and workmanship of a new home. We'll come out during the 11th month and perform a full inspection before the builder's warranty expires so that you don't have to go out of pocket for repairs of covered items.
Although radon is a naturally occurring gas in our environment, it's also the second leading cause of lung cancer deaths in the U.S. The Surgeon General and the Environmental Protection Agency recommend testing for radon because one out of every 15 homes has unsafe levels indoors.  Millions of Americans have had their homes tested, and you should, too.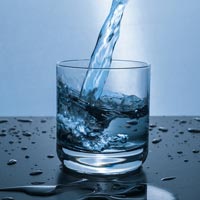 Let us test your potable water supply, especially if your property has a private well, cistern or septic system. We will check it for coliform and other harmful bacteria, which can endanger your family's health.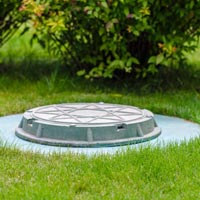 Private wells that are constructed properly are usually safe, but problems can occur that can introduce contaminants into the water supply. We'll check your private well for basic structural issues, and take a water sample to test it for lead, microbial pollutants, and dangerous chemicals.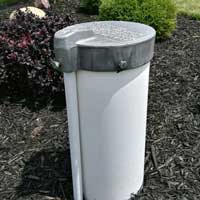 SEPTIC SYSTEM INSPECTION​
If excess water is observed at your septic system's drainage area, we will conduct a dye test for functional flow and to help determine whether your system is overloaded. If it is, we can advise you on some further steps to take to remedy the problem.
See What Our Clients Say!
We put our customers first. Always. From communicating about the best time for your appointment, to answering questions and concerns you have about your report, scheduling follow-ups and more, we ensure that you have a smooth, stress-free experience when working with Home Spec. Buying a home is stressful enough as it is – so our goal is to make things as easy as possible.

Fantastic experience. They were very thorough and didn't rush the inspection in the least. Very professional, and were even early! Can't recommend enough if you're needing a quality and thorough home inspection.
Fast and easy process. Inspection report done same day and very thorough explanations. Very professional work. Thank you!
Very thorough. Report was quick and in great detail. Would highly recommend.
Comprehensive Reports
NEXT DAY DELIVERY
 Our reports are easy to digest and understand, and are broken into individual sections, such as Interior, Heating and Air Conditioning, Electrical, Plumbing, Roof, and so on. This makes it easy for you to review our findings. 

READY TO SCHEDULE YOUR INSPECTION OR HAVE A QUESTION?
Call us on 865-660-6419 or simply book online today!
Over 5000
Inspections Completed in the Knoxville area
Contact Home Spec, Inc today to schedule your
home inspection with one of the most experienced InterNACHI Certified Professional Inspectors in Knoxville!
What to Expect From Your Inspection​
Wondering what's included in a standard home inspection from Home Spec? Here is a quick overview of the services included in your home inspection, and the major systems that we analyze and assess throughout the process. 
Learn More About What's Included In A Home Inspection
If you are in need of a home inspection in Knoxville we're here to help. Whether you need a buyer's inspection, a pre-listing inspection, or you just are interested in a home inspection to ensure proper maintenance of your current home, you can trust us to deliver excellent services.
Our licensed, certified home inspectors are always here to help, and ensure that you are aware of any potential issues with your current home, or a home that you're interested in purchasing. 
We're focused on education, and our goal is to provide you with all of the information you need about the property in question, and its overall condition. We welcome our clients to walk through the home with us and to ask any questions they may have throughout the inspection process.